Light and Systems Technical Center (Minda – Rinder) has designed the front blinker with position light and the headlamp (RC125 and RC200).
The fairings have been redesigned and the same aesthetics are being carried over to the entry-level RC125 and the RC390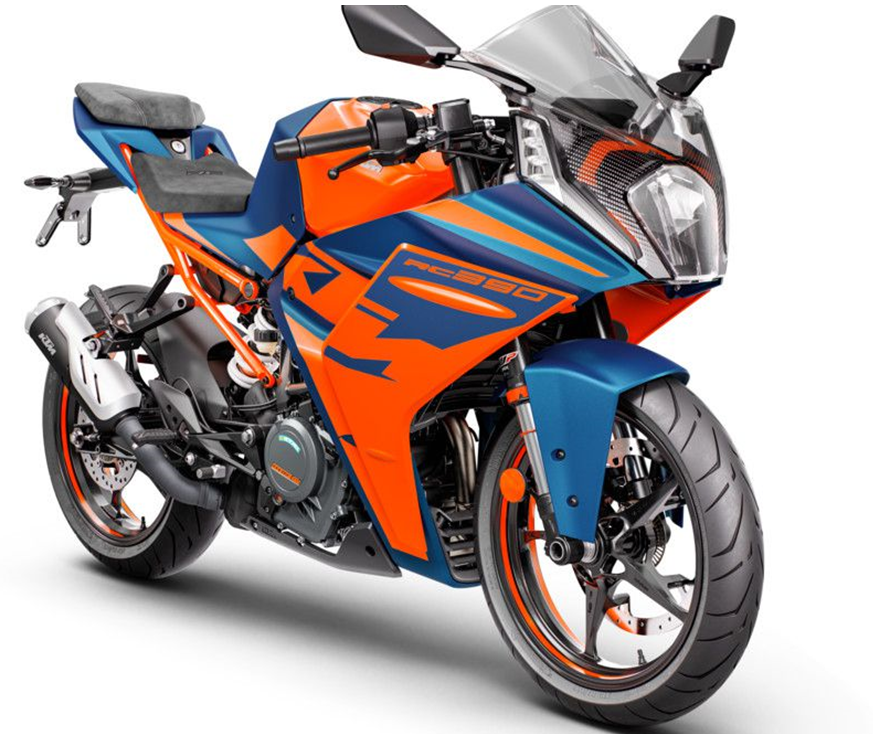 The Duke-like headlamp of RC125 and RC200 replaces the twin projection lamps with a bigger halogen lighting.
These motorbike models have been designed in Austria by KTM and are manufactured in India by BAJAJ.